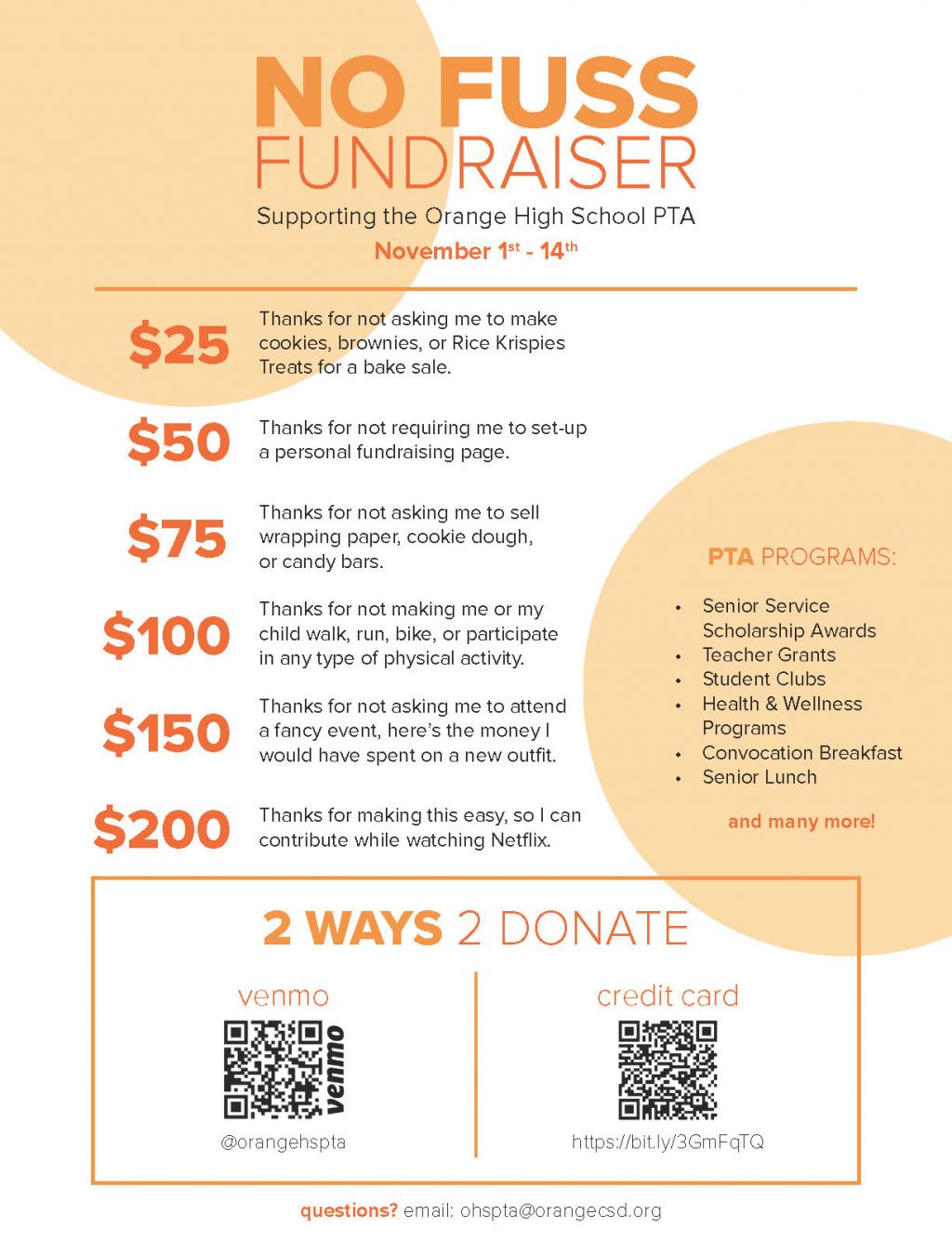 Click here for direct VENMO link.
Click here for direct CREDIT CARD link.
---
The OHS PTA raises funds for many programs that benefit the Orange High School community, including funding for student clubs; student activities such as Homecoming, Prom, After Prom, Senior Lunch and Senior Project; health & safety programming; student scholarships; teacher scholarships & mini-grants; classroom enhancements; hospitality at OHS events; staff appreciation events; etc. Your support of our fundraising efforts supports these programs and is much appreciated!! For any questions please contact one of our fundraising chairs.
THE LIONS ROAR DIRECTORY (aka The Little Black Book): The Lions Roar is a directory of families in the Orange School District that is produced by the OHS PTA to support projects benefiting Orange High School. Lions Roar Directories are available at Open Houses and year round in the District Office. For information on making changes to your listing contact one of the Lions Roar Compilation Chairs. For information on advertising in the next edition of The Lions Roar, to purchase your own copy, or to add your information to the directory click the following link: Lion's Roar Webpage
SPIRIT WEAR: Show your Orange Pride! Orange spirit wear is available HERE. Get all your spirit wear apparel and accessories today!
SPRING PLANT SALE: Each Spring, the OHS PTA sells plants at Moreland Hills School. Romano and Sons work with the OHS PTA to provide hanging baskets, potted plants and flats. For further information, contact the Spring Plant Sale Chairs.